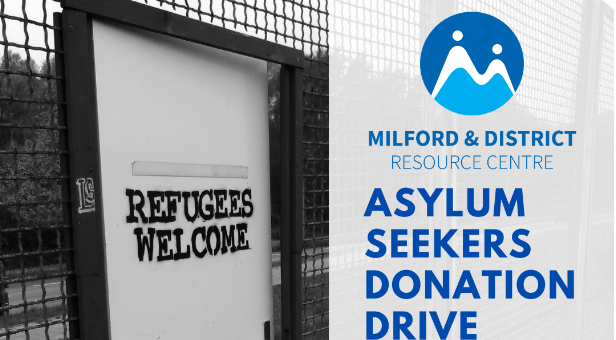 MDRC are organising a donation drive for the newly arrived 360 asylum seekers in Letterkenny. In order to provide a big Donegal Céad Míle Fáilte for the asylum seekers a number of groups are collecting essential items to help them settle in. MDRC will be open for drop off of donations only Monday-Friday 9am-4pm until St Patrick's Day.
The items which are needed are listed below:
Nappies
Baby Wipes
Baby & Toddlers Clothing
Women's Clothing & Underwear
Sanitary Products
Dental Hygiene Products
Shower Gel, Shampoo, etc.
If you have any queries or require more information contact Declan Meehan on declan@mdrc.ie.